UPTO 4x MORE DOSE PER STRIPS
we own our
Technology
HIGH DOSAGE STRIPS
GUMMIES with VOID TECHNOLOGY
Global patents - USA & Europe
100% solvent free
Sustainable
Technology
Lesser Carbon Footprint
WITH CLEAN PRODUCTION PROCESS
Wellness today
is all about
INNOVATION
Gone are the days of syrups, tablets and capsules; we are all about newer and more effective ways of medicine delivery
With a credible team of scientists, engineers, nutritionists, and human behavioral analysers working to bring simplification, ease of use, and healthy living to this over-stressed world, BonAyu offers responsible and result-oriented nutritional products in a new format that is developed using only the finest quality ingredients. The profound knowledge of supplements and their effect on humans allows BonAyu to continuously develop and improve products to provide new and improved products for all needs.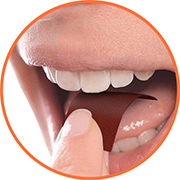 More Dose per
strip Technology
Mouth dissolving strips
Mouth dissolving strips are fast-
dissolving thin-strips that are packed with
considered dosage of vitamins & minerals.

direct absorption, no toxicity
increased bioavailibility
suitable for geriatric and
paediatrics

Topical films
Topical Films in the form of
Topical thin patches, deliver
Actives on to the skin for
cosmetic applications.

targeted application
self adhesive
just wash off
eco friendly
oral films
Dental strips that stick to teeth and delivers the Active directly for Shinning white teeth.

targetted application
rinse off after 10 min
suitable for geriatric and
paediatrics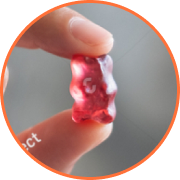 GUMMIES WITH
Void technology
in pharmaceutical research & clinical studies
Culture of sustained Innovation
The company's novel, innovative and globally patented manufacturing platform has been successfully able to transform the delivery of health supplements to improve effectiveness and ease of use
Gummies with Void
Technology
Global patents - USA
& Europe
Winner of StartUp India
Award in healthcare category
2020
"Top Innovator Award 2019" in
Healthcare sector in Global Bio
2019
Top start up award for Elevate
(Govt of Karnataka initiative)
2018
Winner of Biotechnology
Ignition Grant – India Gov't
BIRAC sponsored competition
2017